Completing its run at Williamstown Theatre Festival, Anna Ouyang Moench's Man of God plays its final performance on the Nikos Stage July 22. The production, produced in association with Los Angeles' Geffen Playhouse where it previously ran, began its run July 5.
Starring in the production are the same cast and creative team as its Los Angeles run, with Shirley Chen as Samantha, Emma Galbraith as Jen, Erin Rae Li as Mimi, Albert Park as Pastor, and Ji-young Yoo as Kyung-Hwa.
Man of God follows four girls on a mission trip to Bangkok with their Korean Christian girls' youth group. While there they deal discover their pastor has placed a hidden camera in their hotel bathroom, igniting outrage and disillusionment which leads them to take action against the always-present male gaze. Maggie Burrows directs the comedic feminist thriller.

SEE: Check Out Production Photos of Man of God at Geffen Playhouse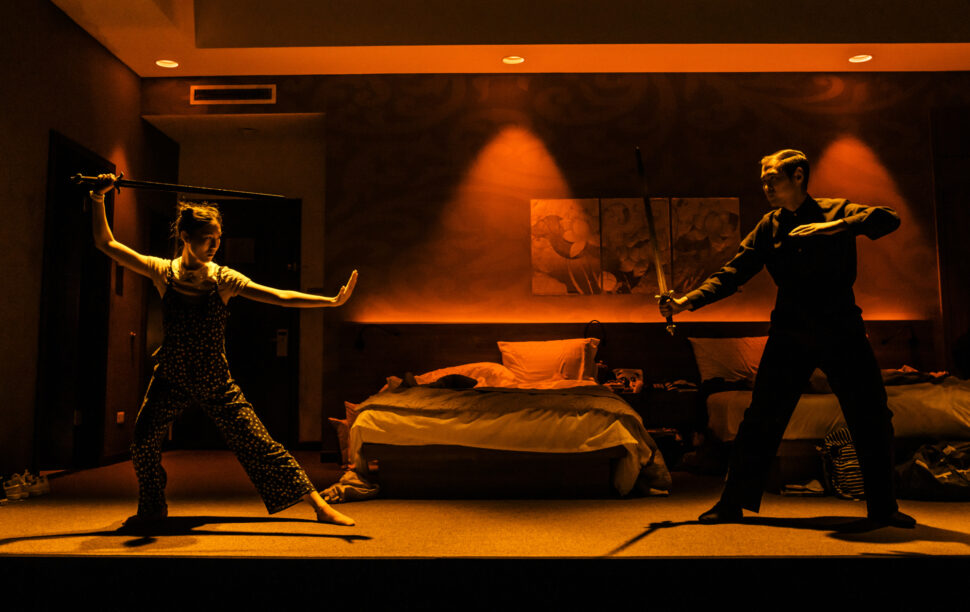 The creative team features scenic designer Se Oh, costume designer Denitsa Bliznakova, lighting designer Lap Chi Chu, fight director Thomas Isao Morinaka, intimacy director Mia Schachter, production stage manager Elizabeth A. Brohm, and casting director Phyllis Schuringa. Original music and sound design is by Jonathan Snipes.

Man of God made its world premiere in 2019 at Los Angeles' David Henry Hwang Theatre at the Union Center of the Arts.

For tickets and more information, visit WTFestival.org.