As Jordan E. Cooper's Ain't No Mo' enters its final week of performances (the production will end its run December 23), stage and screen favorites have descended upon the Belasco Theatre to visit the Broadway show. Check out photos of Whoopi Goldberg, Billy Porter, Queen Latifah, Lee Daniels, and more with the cast.
The show, which originally announced an abrupt closing date for December 18, received an extension to December 23 following support through the #saveAINTNOMO campaign. RuPaul, Lena Waithe, Queen Latifah, Sara Ramirez, Shonda Rimes, Gabrielle Union and Dwyane Wade, Tyler Perry, and Will Smith and Jada Pinkett Smith have all given their support to the show through buying out performances and hosting talkbacks.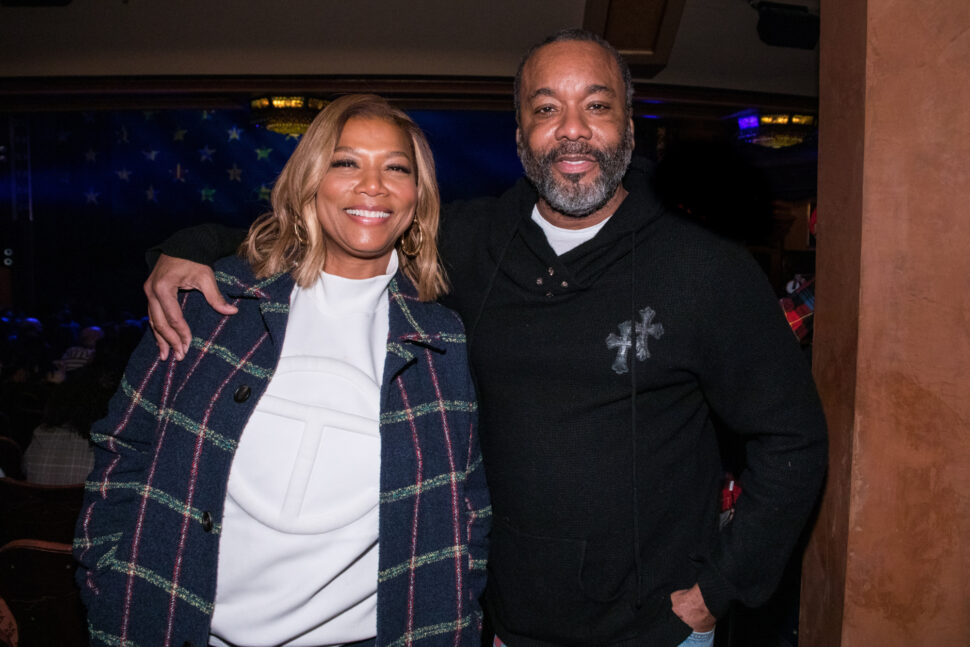 Ain't No Mo', which received positive reviews from critics, is a play that asks through a series of comedy sketches the question "What happens if the American government offered African Americans a one-way ticket back to Africa?" Stevie Walker-Webb directs the production which stars Cooper, Crystal Lucas-Perry, Fedna Jacquet, Marchánt Davis, Ebony Marshall-Oliver, Shannon Matesky, Nik Alexander, Jasminn Johnson, Michael Rishawn, Kedren Spencer, Brennie Tellu, and Emma Van Lare.

LOOK: Thank You, Five: Backstage with Fedna Jacquet from Broadway's Ain't No Mo'
The creative team features lighting designer Adam Honoré, scenic designer Scott Pask, costume designer Emilio Sosa, co-sound designers Jonathan Deans and Taylor Williams, and wig designer Mia M. Neal.
READ: How Bootlegs Got Jordan E. Cooper Into Theatre

After the December 15 performance when he found out the show was set to close, Cooper said, "I wasn't gonna take it without a fight. I put out a call to action to the community to help us out because we didn't get a chance to find an audience before we got our closing notice. And I put an action out for everybody, to tell everybody, to go and buy tickets for everybody, to see what we can do beyond Ain't No Mo'. It's so much bigger than Ain't No Mo'."

See who else visited the Broadway show below.