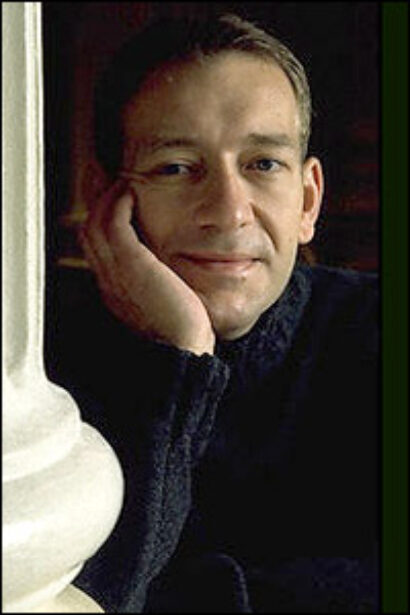 Following the success of Hamilton, Fun Home and Here Lies Love, the Off-Broadway theatre will continue to champion new musicals with the world premieres of First Daughter Suite by Michael John LaChiusa and The Total Bent by Stew and Heidi Rodewald; the latter was originally slated for production this season.
The season will kick off with a free Public Works musical adaptation of Homer's The Odyssey, conceived and directed by Public Works director Lear deBessonet, with music, lyrics and book by Todd Almond (Iow@). The community event, staged on the Delacorte stage in Central Park, will run for four nights only Sept. 4-7.
LaChiusa's First Daughter Suite is the follow-up to his popular First Lady Suite. Helmed by Kirsten Sanderson, initial casting includes Rachel Bay Jones, Theresa McCarthy, Betsy Morgan, Isabel Santiago, Carly Tamer, Mary Testa and Barbara Walsh.
Stew and Rodewald, the creative team behind the the acclaimed Passing Strange, will return to The Public next May with a new musical directed by Joanna Settle, titled The Total Bent. It is billed as a story about the "passions that divide a father and son as they make their music and make their choice between salvation and selling out."
The season will also feature five new plays. Here is the full season at a glance:
The Odyssey
Conceived and directed by Public Works Director Lear deBessonet
Music, lyrics, and book by Todd Almond
Sept. 4 – 7
A participatory theatre work in partnership with community organizations. Obie Award winner Lear deBessonet reunites with lyricist/composer Todd Almond following their hit collaborations The Tempest and The Winter's Tale. The team will re-imagine the Greek epic, complete with a "man-eating Cyclops, a sorceress that turns sailors to beasts, and the deadly sweet song of the Sirens."
Barbecue
Written by Robert O'Hara
Directed by Kent Gash
Sept 22 – Nov 1
A world premiere play about a barbecue that goes wayward, according to press notes. "The event becomes raucous and unpredictable as familial stereotypes collide with hard realities, and racial politics slam up against the stories we tell—and maybe even believe—about who we were and who we become."
All's Well That Ends Well
Written by William Shakespeare
Directed by Kwame Kwei-Armah
Nov 2 – 22
Acclaimed director Kwame Kwei-Armah returns to helm the fall Mobile Shakespeare Unit tour of Shakespeare's romantic tale.
First Daughter Suite
Written by Michael John LaChiusa
Directed by Kirsten Sanderson
Oct 6 – Nov 15
Billed as a "historical fantasia," Tony nominee LaChiusa imagines the inner lives and dreams of America's best-known daughters in another funny and moving follow-up. It will follow Patricia Nixon and daughters Tricia and Julie, Roselyn and Amy Carter, Betty and Susan Ford, Patti Davis and mom Nancy Reagan, and Barbara Bush and daughter-in-law Laura. According to press notes, "This wholly captivating new musical with a lush, sweeping score is a deeply felt new work about mothers, daughters and the surprising discoveries we make about one another as we grow."
Before Your Very Eyes
Created by Gob Squad
Oct 17 – Nov 29
Following an acclaimed run at the Public's Under the Radar Festival, UK and Berlin-based Gob Squads returns with this American premiere. Created over the course of the past two years with 8-14 year olds from around New York City, this unique show puts the audience behind the safety of one-way mirrors, where they will witness seven lives lived in fast forward, from angst-ridden teens to hunched geriatrics.
Under the Radar Festival - 12th Edition: Jan 6-17, 2016
The first show of the festival to be announced is Germinal by Halory Goerger and Antoine Defoort, a production form Belgium and France. The show uses the theatre as a metaphor for human civilization as a troupe of performers utilize an empty stage to construct the world from scratch.
Dry Powder
Written by Sarah Burgess
Directed by Thomas Kail
March 1 – April 10, 2016
Burgess' new play is billed as "the viciously, deliciously funny new drama about the people molding and messing with the American economy." The story follows Equity Firm employee Rick, who is found in the thick of a public controversy for throwing an extravagant party the same week his company forces huge layoffs. Dreams and ideals clash in this edge-of-your-seat, witty new play about the price of success.
Head of Passes
Written by Tarell Alvin McCraney
Directed by Tina Landau
In a co-production with Berkeley Repertory Theatre
March 15 – April 24, 2016
McCraney, the MacArthur Award-winning playwright of the acclaimed Brother/Sister Plays, returns to The Public with a moving new drama about family, acceptance and faith. "Set at the mouth of the Mississippi River, Shelah's family and friends have come to celebrate her birthday and save her from a leaking roof. But in this contemporary parable inspired by the Book of Job, unexpected events turn the reunion into the ultimate test of faith and love."
The Total Bent
Text by Stew
Music by Heidi Rodewald and Stew
Directed by Joanna Settle
May 10 – June 19, 2016
This world premiere musical is billed as "a riotous new show at the crossroads of the sacred and profane, survival and liberation, gospel and rock 'n' roll." The story follows a British record producer on his journey to Montgomery, AL, to poach Marty Roy, a young black musical prodigy and the son of a gospel star who has spent his tumultous childhood writing the songs that have made his father famous.
Spring Mobile Shakespeare Unit: Romeo & Juliet. May 10-29.
Memberships are available at PublicTheater or by calling (212) -967-7555.