Hands on a Hardbody Tony nominee Keala Settle, who performed "This Is Me" in the Hugh Jackman film The Greatest Showman, makes her West End debut in the award-winning & Juliet March 29.
Settle, recently announced to star in the summer London revival of Sister Act The Musical, steps into the role of the Nurse in the hit-filled jukebox comedy about Shakespeare's star-crossed lover reclaiming control of her fate. Last seen on Broadway in the Tony-nominated Waitress, Settle will continue through June 18 at the Shaftesbury Theatre.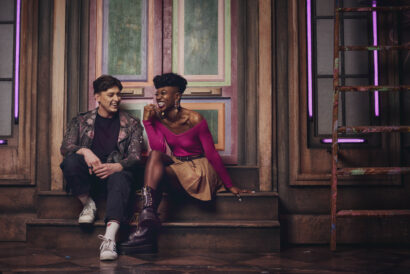 March 29 also welcomes Tom Francis (Rent) as Romeo and Julius D'Silva as amorous Frenchman Lance.
Miriam-Teak Lee–who was awarded the Olivier Award for Best Actress in 2020 for her performance as Juliet–leads a cast including Cassidy Janson, who also won an Olivier for Best Supporting Actress for her portrayal of Anne Hathaway, Oliver Tompsett as William Shakespeare, Tim Mahendran as Francois, and Alex Thomas-Smith as May.

The new ensemble includes Ebony Clarke, Bessy Ewa, Collette Guitart, Cassandra Lee, Nathan Louis-Fernand, Zara MacIntosh, Carl Man, Christian Maynard, Rachel Moran, Owen Saward, Aaron Shales, Benjamin Terry, and Suki Wong, who join Ivan De Freitas, Rhian Duncan, Alex Tranter, Sophie Usher, and Rhys Wilkinson.
With dozens of pop anthems by Max Martin, & Juliet is directed by Luke Sheppard with a story by David West Read, choreography by Jennifer Weber, and set design by Soutra Gilmour.
Max Martin and Tim Headington present & Juliet, which is produced by Martin Dodd, Headington, Martin, Jenny Petersson, and Theresa Steele Page.