This week Playbill checks in with Tedra Millan, who is part of the sprawling cast in Tom Stoppard's Olivier-winning Leopoldstadt at Broadway's Longacre Theatre.

Directed by Patrick Marber, the critically acclaimed, decades-spanning drama begins in 1899 Vienna and follows the lives of one extended Jewish family through to the mid-20th century, including the devastating effects of the Holocaust. Leopoldstadt has just been extended to July 2, 2023.
Millan plays socialist Nellie Jakobovicz, the daughter of Eva and Ludwig (played by Caissie Levy and Brandon Uranowitz) who was born in 1899.
Millan made her Broadway debut in Present Laughter with Kevin Kline and received Drama Desk and Obie Awards for her work in Off-Broadway's The Wolves. Her additional theatre credits include Power of Sail at the Geffen Playhouse, the New Group's Happy Talk, Atlantic Theater's On the Shore of the Wide World, and The Flick at the Barrow Street. On screen the actor has been seen in Daddy's Girl, Fosse/Verdon, Tales of the City, and Katy Keene.

What is your typical day like now?
Tedra Millan: I wake up a little later than normal people because of the nature of working in the evenings, have a much-needed coffee, and either go throw some pottery if I have a daytime free or I head in from Brooklyn to do a matinee. On two-show days I'll head out to grab a bite and play pickleball with some Leopoldstadt buds—we're getting pretty serious about it. Broadway pickleball league, anyone?
Much of my days are spent in the Longacre Theatre giggling and crying with my Leopoldstadt family. I get there early to warm up on the stage, take part in the push-up club, then head upstairs and downstairs to put on my costume and wig. There are so many rituals that are developed during a run—too many to even attempt to write. But we have fun. After the show I'll occasionally grab a little beverage with castmates or trek right back to Brooklyn and make myself a big bowl of pasta. Then I sleep. A lot. And do it all over again.
How did this role come about for you?
I was living in London when my agent emailed over the audition and wrote, "I'm ditching the formatting for this one. It's a gift just to send you this play." What a gift indeed! Patrick Marber was holding auditions in New York, but knowing he was based in London, I asked if I could audition for him there. He agreed and set up a time to meet at the Umbrella Rooms with him and Ed Madden, our U.K. assistant director, with someone putting me on tape for Tom Stoppard. It was my first live audition since the pandemic began, so it felt incredibly moving to be there. We worked for an hour-and-a-half, and for an actor that is just pure bliss. When I got the call a week-and-a-half later that I'd been cast as Nellie, I had just come from a screening of Everything, Everywhere, All at Once. If you've seen the film, you'll understand that I was marveled by the perfection of the moment. If you haven't seen it—do.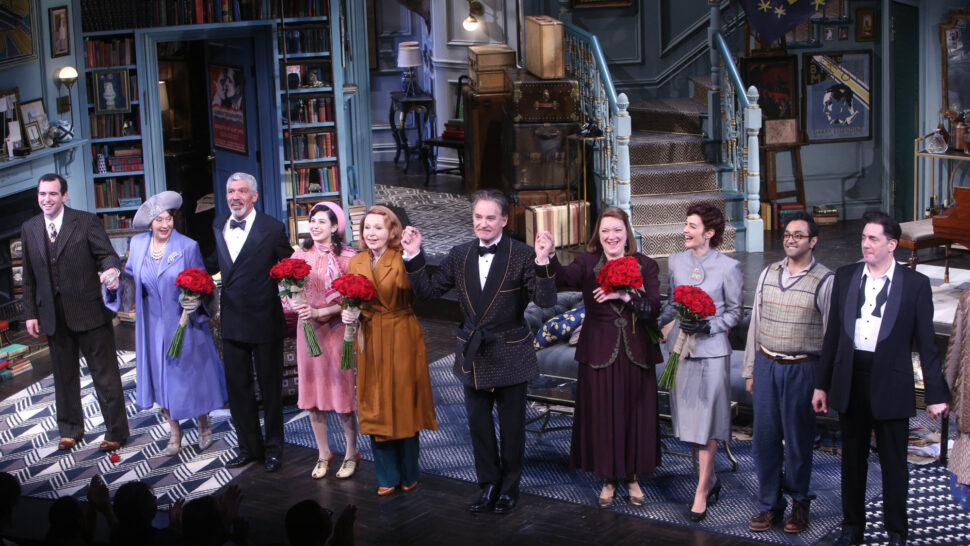 Are there any parts of the role or the Stoppard play that seem particularly poignant/relevant following the events of the past two years?
Nellie is deeply committed to change. When we meet her as an adult in 1924, she's ripping up an Austrian flag to sew together a red one. She's a socialist. Our world could really use her revolutionary spirit today! The pandemic showed us the skeleton structure of our society—the broken bones, the loose joints. Leopoldstadt tracks the political timeline from 1899-1955, the fallout from both WWI and WWII, and how a marginalized group, the Jews, navigate their survival. Over the past couple years mainstream culture has been more keyed into injustice, who has the power, and how we can create a more equitable society. For a variety of reasons, including the eerie rise in antisemitism, the tale of Leopoldstadt feels like mandatory viewing at this moment.
Leopoldstadt is such a haunting work. How difficult is it to let go of the experience after each performance?
Oh man, it's hard. I'm Jewish and believe there's something to epigenetics—passed down trauma. Whether it's conscious or not, I feel like the grief of my ancestors has been eeking out of me. My great grandparents fled to America from the pogroms in the early 1900's, but my extended family who survived and stayed were all killed in the Holocaust. Onstage, my body is physically experiencing fear each night—especially when our current reality is rumbling with antisemitism. We play out the worst case scenario of what could and did happen. Needless to say, I feel pretty exhausted most of the time. I've developed a release exercise post-show with my dressing roommates, Eden Epstein and Colleen Litchfield. We pop on a Lizzo song and jump up and down, letting the show fall off of us. It definitely helps!
During this time of reflection and re-education regarding BIPOC artists and artistry, particularly in the theatre, what do you want people (those in power, fellow artists, audiences) to be aware of? What do you want them to consider further?
It's well past time to pass the torch and shake this industry up. I don't mean just casting BIPOC artists in the roles, but starting from the root: Giving playwrights and directors who have been ignored the chance to march forward and tell stories we haven't heard before. I'd love to see more womxn at the helm. I also believe all of this could be accomplished more easily with arts funding! We are deeply in need of arts funding in this country so the selection process of which plays are produced doesn't fall victim to profit over project and people.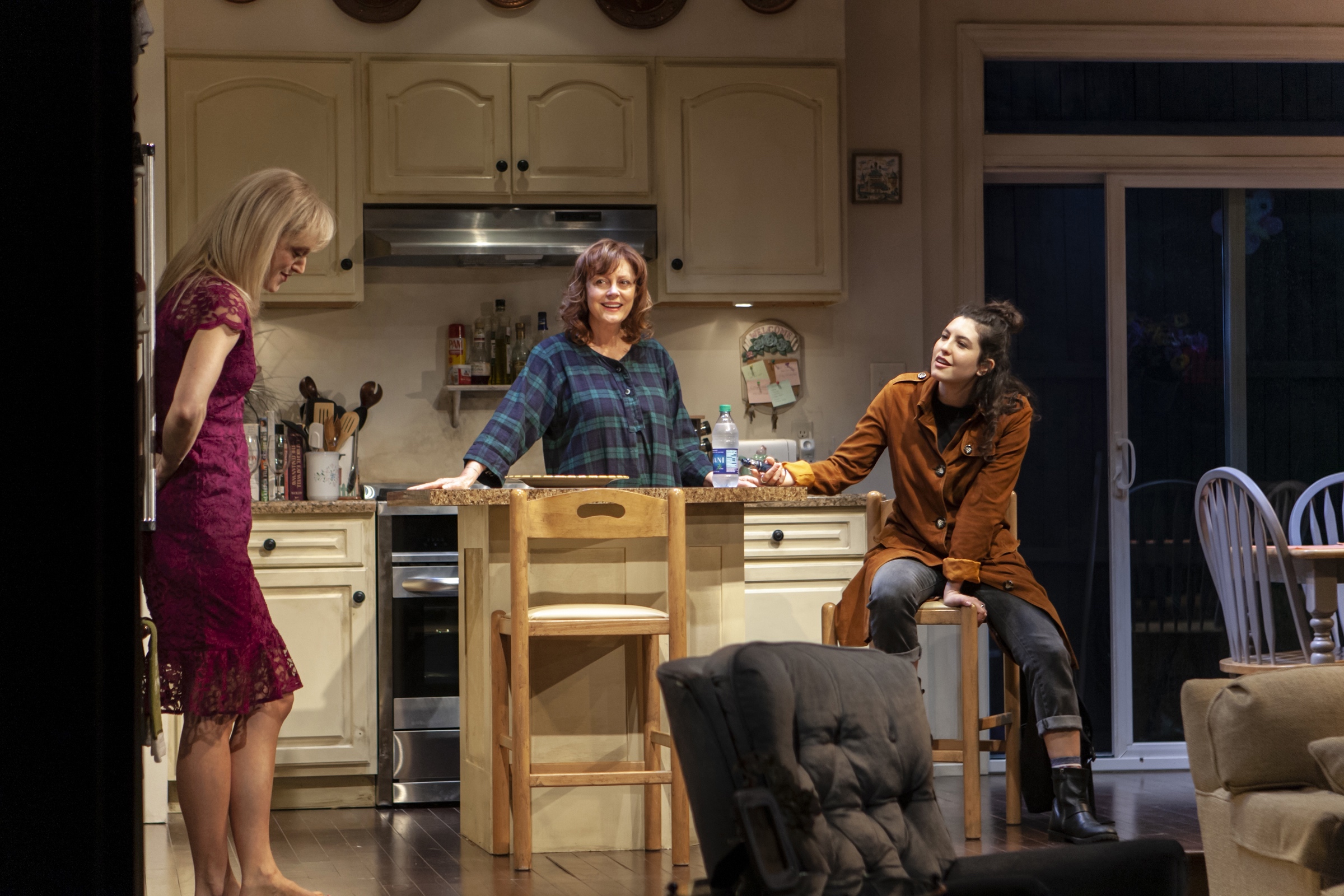 What, if anything, did you learn about yourself during the past two years that you didn't already know?
I didn't know I could bake bread or that I could be a mother to so many plants. Or that I'm oddly proficient at cutting hair. I've found it's difficult for me to be still, but I'm working on it.
Do you have any other stage or screen projects in the works?
I directed a short film called We Can Voyage There about a girl named Chloe and her mother Deb and their obsession with space. We're in the final days of post-production, which is pretty exciting. I'm also on the seventh draft of a screenplay my mother and I are co-writing. We started in April 2020 on Zoom, and it's been a great way to spend time together. In the acting world you can find me in a short called Daddy's Girl with Peter Friedman, which made the rounds of the festival circuit this year, premiering at Sundance. I also lead a feature film I have coming out soon called The Lot. It's a thriller.
What organization would you recommend people learn more about or donate to during this time of change?
Abortion rights funds are vital to donate to—Planned Parenthood and more local organizations; the ACLU is always helpful, relief efforts from the flooding in Pakistan; Greenpeace does wonderful work to combat the climate crisis; Center for Human Rights in Iran (CHRI) to engage and support the protests around Mahsa Amini's death; Knock for Democracy is a wonderful group to phone bank with; and The Love Orphanage in Haiti, a place my mother is involved with, is always in need of extra help.