On May 15, the New York theatre community gathered for the annual New Dramatists luncheon at the Marriott Marquis in midtown Manhattan to honor actor and director Denzel Washington.
As one of the country's leading playwright centers and a "nationally recognized new play laboratory," New Dramatists has helped launch the careers of two-time Pulitzer Prize winner Lynn Nottage, Pulitzer winner Paula Vogel, Pulitzer winner Nilo Cruz, Pulitzer winner John Patrick Shanley, Pulitzer winner Doug Wright, Pulitzer finalist María Irene Fornés, Pulitzer winner Suzan-Lori Parks, Tony winner J.T. Rogers, and many more.
Washington has been a champion of New Dramatists' alumni—most vehemently in the case of two-time Pulitzer winner August Wilson—for years. (Having adapted Fences into a feature film, he is working on adapting the full Pittsburgh Cycle for HBO.) That passion is inherent in the work Washington does; his director George C. Wolfe says Washington can be captured in a single word: "Ferocity. Everything he does…he digs and he digs and he digs at the word, at the sentence, at the syllable. He calls me up at 10 o'clock at night or 8:30 in the morning to discuss the syllable that he's been digging at all night," said Wolfe, a 2018 Tony nominee for his work on Eugene O'Neill's The Iceman Cometh. "He is ferocious in his heart. He gives and gives. And for someone who has so much charisma … his charisma has ferocity. He uses every single thing that is available to him to go inside of the work. He obeys the work. He lives inside of the work. There is no vanity. There is no look at me. There is only look at it."
Longtime friend and co-star of Washington's Stephen McKinley Henderson echoed these sentiments and recognized the honoree's contributions to art and beyond. "I want to thank you and [your wife] Pauletta, personally, for what you have done for this needy nation. You have helped blind institutions, you've helped the armed forces through the families of Wounded Warriors, you've helped colleges and universities that you have attended and that your children have attended, you've helped hospitals and research clinics and physicians and—the other institution, which is the institution that is honoring you today and that is the American theatre," Henderson said. "Because you are willing to challenge yourself through Shakespeare, Wilson, Hansberry and O'Neill, you have given so many actors and directors, producers, and theatre craftsmen of all sorts—designers—to rise to your level of greatness. And it's a challenge. But you make everybody play the game you're playing. I honor you, I respect you, and I love you, brother."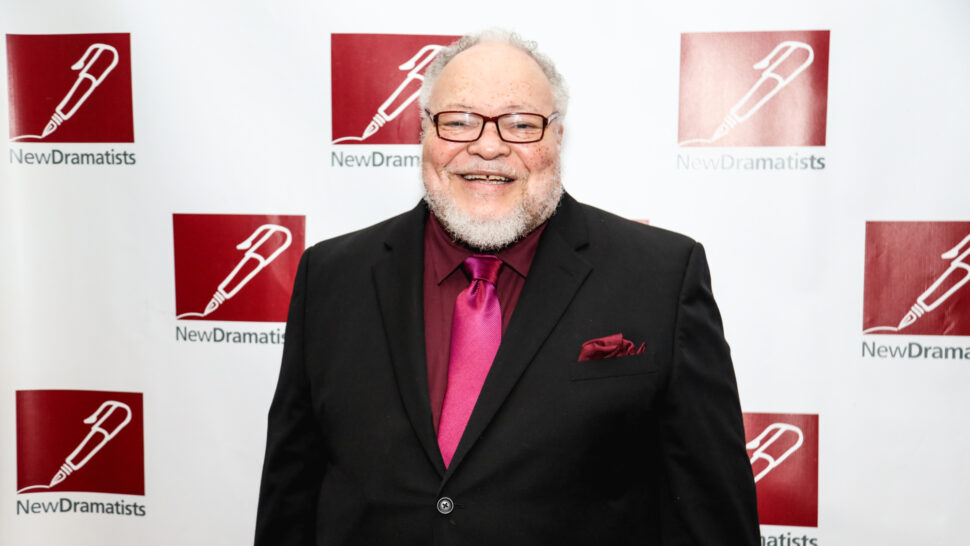 Washington, who began his career onstage in The Emperor Jones during his undergraduate study at Fordham University, won the 2010 Tony Award for his performance in August Wilson's Fences, earned a Tony nomination for his work in Lorraine Hansberry's A Raisin in the Sun, and is now a 2018 Tony nominee for the revival of Eugene O'Neill's The Iceman Cometh, then took to the stage.
"Forty-some-odd years ago when I started acting I just wanted to make $650 a week and make it to Broadway. And I made it to Broadway, and I got the $650, but I never imagined anything else that comes with it: the joy, the pain, the reward that I've received from being able to do what it is I really love to do, which is to act and act on the stage. So I say thank you for being patient with me—yeah, that sounds good. It's a real special day for me. My wife and son and the rest of my family are in Cannes. My son starred in a Spike Lee movie and just won the Newcomer Prize. So I have to remain sharp. But nothing makes me happier than to be known as his father. So I'll just say thank you. It's an honor, it's a pleasure, it's been a great opportunity every night to touch the hem of O'Neill's garment and to try to interpret his brilliance. Thank you."
Theatre produce and costume designer Constanza Romero, Wilson's widow, presented Washington with his award as she thanked him for his brilliance in carrying on Wilson's legacy.
Ruthie Fierberg is the Senior Features Editor of Playbill covering all things theatre and co-hosting the Opening Night Red Carpet livestreams on Playbill's Facebook. Follow her on Twitter @RuthiesATrain, on Instagram @ruthiefierceberg, or via her website.