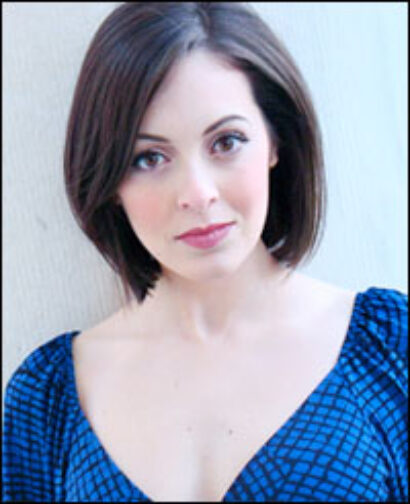 According to press notes, "This no-holds-barred event unites Tenenbaum and Wanzor as they explore the hysterical depths of all the pet peeves. Featuring everything from nail-clipping subway passengers to Times Square Elmos, the comedy concert is a celebration of all our most irritating moments."
With arrangements by Charlie Rosen, performers include Matthew Hydzik (Side Show, West Side Story), Christina DeCicco (Evita, Spider-Man Turn Off the Dark, Sister Act), F. Michael Haynie (Wicked, Dogfight, Jasper in Deadland), Kate Rockwell (Bring It On!, Hair, Rock of Ages), Janet Krupin (Bring It On!, If/Then), Caroline Bowman (Wicked, Kinky Boots, Evita national tour) Kat Nejat (West Side Story, Lysistrata Jones), Ben Thompson (Holler If You Hear Me, Matilda, American Idiot), Mariand Torres (Natasha, Pierre & the Great Comet of 1812, Wicked), Vanjah Boikai, Liz Asti, Kate Anderson, Ashley Campana, Noel Carey, Injoy Fountain, Brad Greer, Geoffrey Kidwell, Graydon Long, Elyssa Samsel and Josh Tolle.
4 Below is located at 254 West 54th Street. There is a $15-$25 cover charge plus a $20 food and beverage minimum. For more information and tickets, call (646) 476-3551 or visit 54Below.com.
Kate Rockwell: I will always be obsessed with Ursula and "Poor Unfortunate Souls" from Disney's "Little Mermaid"! She's such a wonderfully horrible villain with a tour-de-force song. I love a good monologue about how evil you are!
Christine DeCicco: I love "Guido's Song" from Nine because Guido Contini is the ultimate narcissist, and everyone loves him for it!
Janet Krupin: Chris Brown's "Forever" because we all loved that song, and then he went and beat the living daylights out of Rihanna. So. You're the worst Chris Brown. Forever.
Natalie Tenenbaum: In Madamina, il catalogo è questo from Mozart's Dom Giovanni, the servant recounts his master's conquests. (Here's a translation: "He seduces the old ones/For the pleasure of adding to the list./His greatest favorite is the young beginner./It doesn't matter if she's rich, ugly, or beautiful; If she wears a skirt, you know what he does.") With pride, he describes Don Giovanni as the worst person he knows. The piece is commedia dell'arte style and would have actually fit into our show!
Kevin Wanzor: "Taylor, the Latte Boy." That girl is the worst. I hate her, I hate her, I hate her.
Ashley Campana: "Bust Your Windows" by Jazmine Sullivan. I mean let's be clear, she has a really good reason to bust those windows, but regardless — she's "the worst" because vandalism is never nice. I love this song because it's tough and gritty and makes me want to dance in a dark room.
Liz Asti: "TiK ToK" (Ke$ha). Ke$ha. All of Kesha is the worst. No one brushes their teeth with a bottle of Jack. No one.
Geoffrey Kidwell: I choose "Sweet As Whole" by Sara Bareilles. It reminds me that some people are just the worst. There's no point in fighting it. You've just got to let it go.
Bradley Greer: While all of "The Real Housewives" musical endeavors are "just the worst," the collaboration of "Real Housewives of Atlanta" cast members Kandi Burruss and Kim Zolciak on "Don't Be Tardy for the Party" takes the cake for the top song that I love to hate. I live for everything about Kim's lazy, auto-tuned vocal and all the cliché lyrics, especially "I'll be feeling good by nine/after my third glass of wine/ On the dance floor lookin' fine/all the boys trynna get in line."
Josh Tolle: I'm going to go with "Goodbye Earl" by the Dixie Chicks. It's your typical 90s gal-pal country song…except Earl is an abusive, redneck husband who hits Wanda. So her BFF MaryAnn poisons him with black-eyed peas, wraps him in a tarp and throws him in the lake. Earl is the WORST!
Graydon Long: "We Can't Stop" by Miley Cyrus. It's not so much that I love this song; I love to hate it. You can't stop? Yes, you CAN stop, and you're the worst.