Quick recap on this fiasco, which surely ranks as one of the most strange and byzantine in the history of theatrical chicanery. There once was a musical named Rebecca, based on the pulpy Daphne du Maurier novel of the same name, and a producer named Ben Sprecher who very much wanted to bring it to Broadway. And then there was (or wasn't, as it turned out) a London investor named Paul Abrams, who was to provide a key bit of financing to make Sprecher's dream come true. Abrams and Sprecher were brought together — in a matter of speaking — by a Long Island middleman named Mark C. Hotton.
But, then, tragedy struck. Or, faux tragedy, anyway. Abrams dropped dead. Or didn't. Because, as was discovered, Abrams didn't exist, and, thus, neither did the $4.5 million he had supposedly pledged. Hotton, a shady figure with a record, had made him up, and Sprecher has never met the Londoner.
That would be the end of the road for most producers. But Sprecher, a never-say-die type, identified a new, unnamed "angel investor" to fill in the financial gap. Rebecca appeared to be saved, with rehearsals only delayed by two weeks. But then said angel (Laurence Runsdorf, it was later learned) flew the coop, scared off by a mysterious email warning him off the project.
Four months later, producers identified Marc Thibodeau, the longtime Broadway publicist hired to work on Rebecca, as the anonymous tipster whose emails pointed Runsdorf to reports of fraud involving the show's previous investors. Thibodeau called himself a whistle-blower with good intentions. Sprecher and company had other names for him.
In July 2013, Hotton pleaded guilty to two counts of fraud, one involving Rebecca and another separate plot to defraud a Connecticut real estate company, and was given jail time. That would seem to be justice enough. But no. Sprecher and his fellow producers seemed more furious with Thibodeau than anyone else in the sordid saga. They continued a civil suit against Thibodeau, claiming that his actions ultimately scuttled the musical. That case was resolved with a May 12, 2015, ruling from the bench of Justice Jeffrey K. Oing. The judge determined that Thibodeau's actions were in violation of his contract with Rebecca. It is now up to a jury to determine the amount of damages Thibodeau caused. And that's not all. Sprecher's lawyer, Erik S. Groothuis, told Playbill.com that the jury will also consider claims against Thibodeau for defamation and intentional interference. The court denied Thibodeau's motion to dismiss both claims.
Thibodeau, a 30-year veteran Broadway press agent, maintained that his actions were well-intended in a statement released to the press. "My actions were those of a classic whistle-blower," he said, "except that I wish I had had the courage to come forward with what I had discovered, and not hide behind anonymity… I will always firmly believe that Mr. Sprecher and Ms. Forlenza came to know that Paul Abrams was not real well before the show collapsed."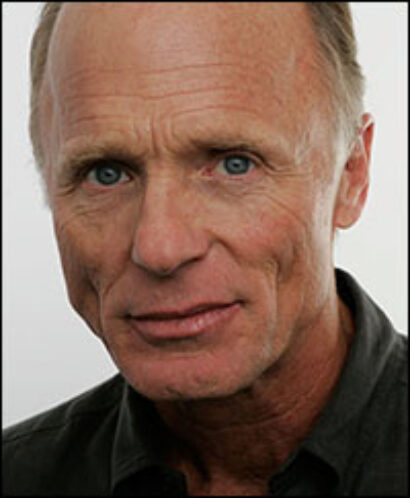 Sprecher, meanwhile, told Playbill.com that he remained dedicated to bringing Rebecca to Broadway. "We are actively trying to put the final pieces together for the capitalization of the show." Sprecher and his fellow producers are now aiming for a spring 2016 Broadway arrival for Rebecca.
Possible better idea: a backstage musical about what happened to Rebecca the past few years.
***
Off-Broadway's The New Group announced three productions for its 2015-16 season this week. Among them are a new 2016 staging of Sam Shepard's Buried Child starring Ed Harris and Amy Madigan. Harris and Madigan have been married since 1983.
***
The Public Theater also announced its new season — its 60th. The nonprofit has been enjoying a winning musical streak this year, thanks to the successes of Hamilton and the Broadway transfer of Fun Home.
The new season will also have new musicals. First Daughter Suite by Michael John LaChiusa will be a kind of sequel to First Lady Suite, one of the composer's better-known early works. So, expect a singing Chelsea Clinton and Amy Carter. Also in the pipeline is The Total Bent, a new musical by Stew and Heidi Rodewald of Passing Strange fame. The latter was originally slated for production this season.
***
Just as its not a good time in American for whistle-blowers (see: Edward Snowden), it's also not a great period for self-expression. Two cases in point from the theatre world came to light this week.
Last year, a high school production of Sweeney Todd was canceled by its superintendent due to the nature of the story one year before it was planned to bow at Timberlane Regional High School. The controversy in New Hampshire made headlines. Student took to social media to protest the action, and a school-circulated petition paved the way for a public forum.
Now, a year later, Sweeney finally took the stage. And Stephen Sondheim delivered a personal note to say thanks.
"I want to offer my sincerest heartfelt thanks to you all for supporting this production and persuading the principal and superintendent of the school to allow it to take place," said the letter, in part. "I've never understood why Sweeney Todd is considered 'controversial.' The incidents in the plot may be lurid, but the show's themes are primarily injustice, morality and greed."
Meanwhile, in downtown Manhattan, the Sheen Center commemorated a scheduled anti-censorship event by asking for it to be censored, and then canceling it.
The benefit event, called "Playwrights For a Cause," was to be an evening of panel discussions and plays by playwrights Neil LaBute, Halley Feiffer, Israel Horovitz and Erik Ehn. But the venue made the decision that some of the speeches slated for the panel — all about various forms of censorship — along with LaBute's play Mohammed Gets A Boner, were not acceptable.
"It's hard to imagine a more ironic outcome: a venue attempts to alter, edit and censor the works that are being performed at an anti-censorship event," said Joan Berlin, executive director of the National Coalition Against Censorship, in a press statement.