Broadway favorites Caissie Levy (The Bedwetter, Frozen) and Brandon Uranowitz (Assassins, Falsettos), along with several cast members from the work's original West End run, will bring Tom Stoppard's Olivier-winning Leopoldstadt to Broadway this season, with 23 within the company making their Broadway debuts. Performances are set to begin September 14 at the Longacre Theatre, with an October 2 opening night.
Jenna Augen, Faye Castelow, Arty Froushan, and Aaron Neil will reprise their West End performances on the Main Stem with Levy and Uranowitz, joined by Jesse Aaronson (The Play That Goes Wrong), Betsy Aidem (Prayer for the French Republic), Japhet Balaban (The Thing About Harry), Corey Brill (The Walking Dead), Daniel Cantor (Tuesdays with Morrie), Erica Dasher (Jane By Design), Eden Epstein (Sweetbitter), Gina Ferrall (Big River), Charlotte Graham (The Tempest), Jacqueline Jarrold (The Cherry Orchard), Sarah Killough (Travesties), David Krumholtz (Numb3rs), Colleen Litchfield (The Crowded Room), Tedra Millan (Present Laughter), Seth Numrich (Travesties), Anthony Rosenthal (Falsettos), Sara Topham (Travesties), Dylan Wallach (Betrayal), and Romy Fay (Best Foot Forward), with additional actors to be announced in the coming days.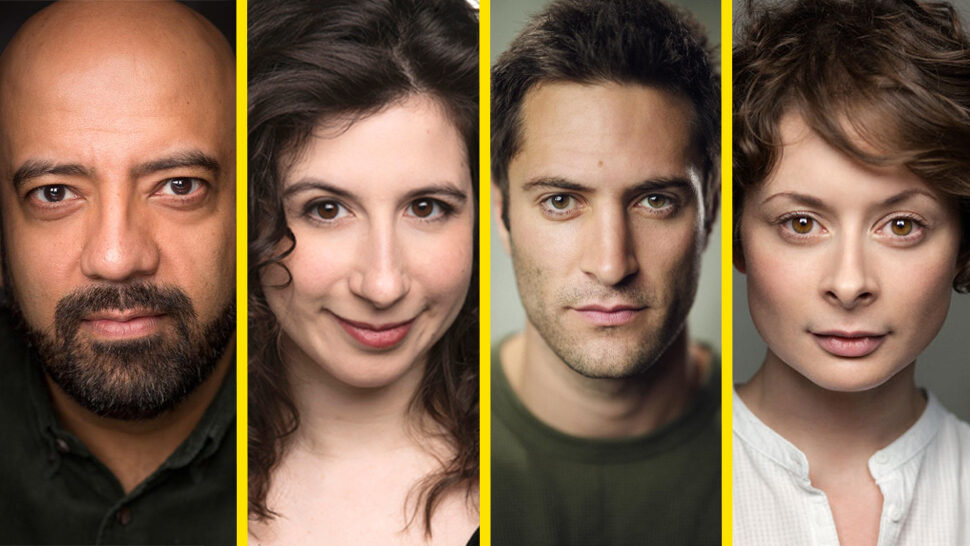 Rounding out the 38-member company are Chris Stevens, Reese Bogin, Max Ryan Burach, Michael Deaner, Pearl Scarlett Gold, Jaxon Cain Grundleger, Wesley Holloway, Ava Michele Hyl, Joshua Satine, Aaron Shuf, and Drew Ryan Squire.
Set over several decades in Vienna, Austria, and following the lives of a singular extended family, the play explores the human condition and its resilience in the face of traumatic history before and after World War II.
Tony winner Patrick Marber will continue serving as director, leading the creative team which features Tony-winning scenic designer Richard Hudson, costume designer Brigitte Reiffenstuel, and Tony-winning lighting designer Neil Austin. The production will also include sound and original music by Tony winner Adam Cork, video design by Isaac Madge, and movement by Emily Jane Boyle. Casting is by Jim Carnahan and Maureen Kelleher, and UK casting is by Amy Ball.

PHOTOS: A Look at Leopoldstadt in the West End
The production announced its Broadway transfer via Twitter in April, arriving from London where it made its world premiere in 2020 at the Wyndham Theatre. Tickets for the run will go on sale to the general public June 29 via Telecharge.

Leopoldstadt reunited Stoppard, Marber, and producer Sonia Friedman, who last collaborated on Travesties in 2017. The show's North American premiere was originally set to take place in Toronto earlier this year. However, it was canceled due to the COVID-19 pandemic and rising cases of the Omicron variant. Leopoldstadt will be Stoppard's 19th play to have a Broadway run, his first being Rosencrantz and Guildenstern are Dead which opened 55 years ago. Since then, his work has won four Tony Awards for Best Play.
For more information, visit LeopoldstadtPlay.com.
Take a look at the West End run of Leopoldstadt: