When Sam Rockwell and Michelle Williams premiere as Broadway icons Bob Fosse and Gwen Verdon in FX's upcoming series Fosse/Verdon, they will be joined by a phalanx of other stars playing other stars. But while Fosse and Verdon have remained household names and some of their projects and co-stars will be instantly recognizable to viewers—including Cabaret, featuring Kelli Barrett and Ethan Slater as Liza Minnelli and Joel Grey, Chicago, featuring Bianca Marroquin as Chita Rivera, and Evan Handler as producer and director Hal Prince—some of their contemporaries might require a quick refresher course. Here, we break down who these men and women were and how they relate to the tumultuous story of Fosse and Verdon's professional and romantic partnership.
George Abbott (played by Byron Jennings)

Mr. Abbott, as everyone on Broadway called him, was one of the most prolific directors of the Golden Age of the Broadway musical, helming everything from 1940's Pal Joey to 1954's The Pajama Game to 1955's Damn Yankees, the first show on which Fosse and Verdon worked together. The three went on to collaborate on New Girl in Town (a musical adaptation of Eugene O'Neill's Anna Christie) in 1957, but clashes between Abbott and Fosse finally prompted the latter to break out on his own as a director-choreographer.
Paddy Chayefsky (played by Norbert Leo Butz)

The three-time Oscar-winning writer behind Marty and Network, Chayefsky was Fosse's best friend, as much a mentor as a pal. When he died in 1981 at the age of 58, Fosse did a tap dance at his memorial service as part of a deal they had brokered when Fosse underwent open-heart surgery.
Cy Feuer (played by Paul Reiser)

With producing partner Ernest H. Martin, Feuer was responsible for some of the most famous Broadway musicals of all time, from 1950's Guys and Dolls to 1961's How to Succeed in Business Without Really Trying. He was the producer of 1953's Can-Can, the show that Verdon stopped cold nightly with her dancing (taking home a Tony Award that year), and produced the film version of Cabaret. He died in 2006.
Shirley MacLaine (played by Laura Osnes)

Before she became an Oscar-winning movie star, MacLaine started out in the ensemble of The Pajama Game—winning acclaim and a Hollywood contract when she was called on to fill in for Carol Haney and wowed everyone with Fosse's choreography to "Steam Heat." Eventually, she'd land the leading role in Fosse's feature film debut, the 1969 movie adaptation of Sweet Charity—replacing original Charity, Verdon (who still helped MacLaine with the choreography).
Joan McCracken (played by Susan Misner)

In many ways, McCracken was the prototype for the performer Verdon would become. A dancer, she broke out of the ensemble when Agnes De Mille assigned her the role of "The Girl That Falls Down" during "Many a New Day" in Oklahoma!. She'd later appear in Bloomer Girl, Billion Dollar Baby, The Big Knife, and Me and Juliet, among others. First married to Jack Dunphy (he ended up with Truman Capote), she married Fosse in 1951 and encouraged his choreography career. But as her health worsened, she and Fosse divorced in 1959 and he married Verdon. McCracken died in 1961.
Ann Reinking (played by Margaret Qualley)

A Tony-winning legend in her own right, Reinking first met Fosse when she joined his long-running hit Pippin, eventually becoming both his protégé and muse and embarking on a long-lasting personal relationship with him (even playing a part loosely modeled on herself in Fosse's film All That Jazz). She would later go on to choreograph and star in the revival of his Chicago, as well as co-directing and co-choreographing the Broadway revue Fosse. Now retired, she resides in Arizona.
Neil Simon (played by Nate Corddry)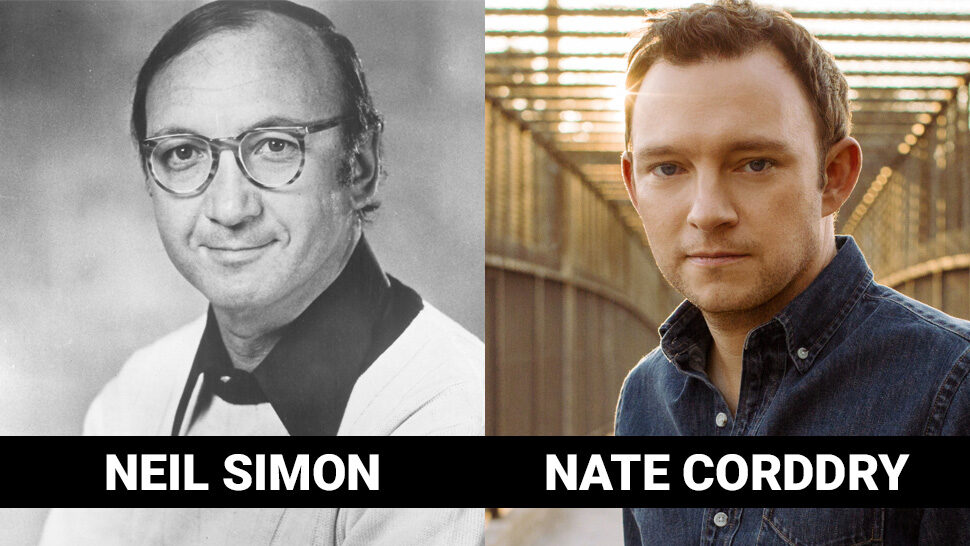 Neil Simon, of course, is the legendary playwright of Barefoot in the Park, The Odd Couple, and Lost in Yonkers who contributed the book to Fosse's Sweet Charity. Also featured on the series will be his first wife, Joan (played by Aya Cash), a Martha Graham dancer and close friend of Verdon's who died in 1973.
Flip through photos of the cast below: