For many people today, the name Louis Armstrong may conjure up the sounds of a gravelly baritone and virtuosic trumpet riffs, but his life story is less well-known. Born into poverty in 1901, Armstrong achieved international stardom as a jazz musician whose appeal spanned genres and racial divides, despite the fact that being a celebrity didn't shield Black Americans from the segregation and discrimination of the 20th century.
In October, Armstrong's story will take the spotlight in a touring production of A Wonderful World, a musical conceived by Christopher Renshaw (The King and I, Taboo) and novelist Andrew Delaplaine, with an original book by Aurin Squire. The score features songs recorded and made popular by Armstrong, with music supervision and direction, co-arrangements and orchestrations by Annastasia Victory (Caroline, or Change, Once on This Island) and Michael O. Mitchell (MJ the Musical).
After the pandemic shut down the originally scheduled run during previews, Miami New Drama premiered A Wonderful World in December 2021, with Renshaw directing. This fall, he directs a mostly new cast that will tour to New Orleans and Chicago, with ambitions to go on to Broadway (Vanessa Williams is one of its lead producers). James Monroe Iglehart, best known for his Tony Award-winning performance as The Genie in Disney's Aladdin, stars in the leading role.

The productions pre-Broadway engagements will mirror Armstrong's own musical path from New Orleans to Chicago, with performances scheduled for October 1-8 at the Saenger Theatre in New Orleans, followed by an October 11-29 engagement at Chicago's Cadillac Palace. Broadway dates have yet to be announced.
"Louis Armstrong was one of the first Black pop stars," says Iglehart. "What he did for music, I think it kind of gets overshadowed by the smile, by the popular songs like 'What a Wonderful World' or 'Hello Dolly.' What he did back then, trumpet players are still trying to do now."
Distilling Armstrong's long, storied career into a couple of hours is surely a daunting task. As the late drama critic, Terry Teachout, noted in his 2009 biography, Pops, Armstrong was a prolific writer who turned out two memoirs, several autobiographical manuscripts, dozens of magazine and newspaper articles, and thousands of personal letters—all while performing 300 shows per year. He also left behind dozens of taped conversations with family and friends that he recorded during the last quarter century of his life, and his home in Queens, New York, is now open to the public as a museum.
From this abundance of source material, the creators of A Wonderful World chose to tell Armstrong's story from the perspective of his four wives: Daisy Parker (Khalifa White), Lil Hardin (Jennie Harney-Fleming), Alpha Smith (Brennyn Lark), and Lucille Wilson (Ta'Rea Campbell). As Squire recalled in an interview, he was watching a performance of Jersey Boys—the jukebox musical about Frankie Valli and The Four Seasons—when he had the idea to structure the show around four seasons of Armstrong's life. Each season corresponds to one of his marriages and one of the cities where he was based throughout his career.
Armstrong met Daisy, whom White describes as "a firecracker," in a New Orleans honky-tonk when he was still a teenager, and they embarked on a turbulent, four-year marriage. Lillian, or Lil, was a jazz pianist who played with Armstrong in Chicago and became a driving force behind his success. "She was just a woman before her time in that she was so career-oriented and aggressive," observes Harney-Fleming. "She propelled Louis to move forward and supported him in a way that a lot of musicians didn't have at that period."
Alpha was Armstrong's wife during his "Hollywood era," but there's less source material about her, says Lark. "With care, tenderness, and imagination, I'm just happy and honored to reactivate her presence and tell her story in this way," she added. Finally, Armstrong met Lucille, a dancer in the chorus line of New York's Cotton Club, and eventually settled down with her in a large house in Queens. "She was a very grounding presence in his life as a wife," says Campbell. "She really wanted the same things that he wanted at the same time."
Renshaw hopes that A Wonderful World will reveal "the man behind the trumpet" and Armstrong's struggles "to find a way to climb through the mess of the 20th century, coming from a very poor background in New Orleans, and what he had to face to get to be a world icon."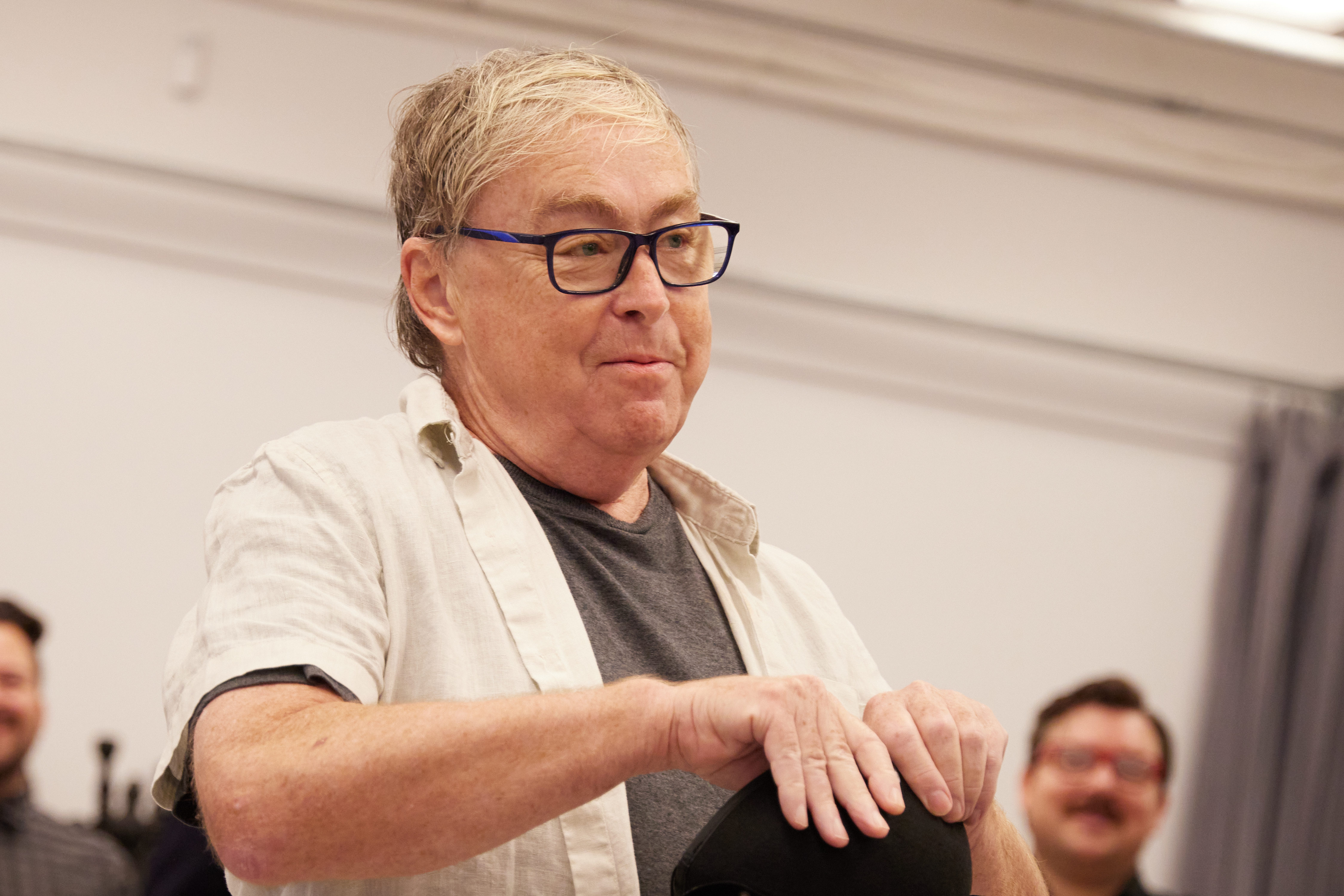 Most of Armstrong's career took place before the passage of the 1964 Civil Rights Act and 1965 Voting Rights Act, and he sometimes faced criticism from other Black artists for playing in segregated venues and for the persona he presented to white audiences. However, he was by no means apolitical. In 1957, he spoke out with choice words—on the record—to criticize President Eisenhower for his reluctance to force the desegregation of schools in Little Rock, Arkansas.
"To be a Black celebrity back then, and even now, is a very complicated thing, so the image Louis Armstrong presented had to be very clear and appeal to a broad range of people, which he did, by smiling and being happy," notes Squire. "And to a certain extent he was very happy, but lying underneath that beautiful Louis Armstrong smile and voice was an ocean of complexities, layers of things he was struggling with, both internally and externally, and things that we as a country were struggling with. And that's why the music is so good. That's why it's art."