The path to the big stage often starts somewhere smaller, and Edinburgh Festival Fringe has proved to be an important incubator for theatre and comedy shows that end up on the West End and Broadway. Held every August, the world's largest arts festival has showcased over 3,000 shows at more than 300 venues in recent years.
From Phoebe Waller-Bridge's solo show Fleabag, now adapted for television, to the Tudor pop musical SIX, keep reading to discover seven shows launched by Edinburgh Fringe. Playbill writers Margaret Hall and Leah Putnam take on this year's festival and its shows that may someday become hit as part of Playbill Goes Fringe. Check out Playbill Goes Fringe: Meet the Correspondents Who Will Cover the Good, the Surprising, and the Weird, at Edinburgh Fringe to find out more about how to follow along and "live" the experience with them.
Cambridge Circus
In 1963, Cambridge University's theatre group Footlights Dramatic Club presented A Clump of Plinths at Fringe. The revue's festival success led to a West End transfer and a new title, Cambridge Circus. Following the show's London run, it went on a tour of New Zealand in 1964, and then made its Broadway debut in October 1964 at Plymouth Theatre. Co-written by its original cast, the show was created by Tim Broke-Taylor, Graham Chapman, John Cleese, David Hatch, Bill Oddie, Chris Stuart-Clark, Jo Kendall, and Tony Buffery with music by Oddie. The show had 23 Broadway performances before moving to Off-Broadway at 15 West Fourth Street. Cleese and Chapman would go on to perform as part of Monty Python.

Rosencrantz and Guildenstern Are Dead
Tom Stoppard's absurdist and existential Rosencrantz and Guildenstern Are Dead was staged at Edinburgh Fringe in 1966 by Oxford Theatre Group, the first time the complete play was performed. Exploring two minor characters from Shakespeare's Hamlet, Rosencrantz and Guildenstern pass the time playing games, including Questions. It then debuted at London's Old Vic Theatre April 11, 1967. Transferring to Broadway in October of the same year for a year-long run, Rosencrantz and Guildenstern Are Dead was Stoppard's first play on Broadway. It ran at Alvin Theatre, then moved to Eugene O'Neill Theatre. Winning for four of its eight Tony nominations, the production took home Best Play, Best Scenic Design, Best Dramatic Producer, and Best Costume Design.

Stomp
A constant of New York City's Off-Broadway offerings, Stomp held previews in 1991 at London's Bloomsbury Theatre before making its official premiere at the Assembly Rooms during Edinburgh Fringe the same year. Created, produced, and directed by Steve McNicholas and Luke Cresswell, the show had a successful run which led to a tour with the original cast until 1994. Following the tour, it played Sadler's Wells Theatre in London, winning for one of its two Olivier nominations. The long-running production began its run at New York City's Orpheum Theater in February, 1994 with the original cast, and continues to run at the Off-Broadway theatre to date.

Jerry Springer: The Opera
After two runs during development in 2001 and 2002, Jerry Springer: The Opera received a concert performance at Edinburgh Fringe in 2002, where it was seen by the show's inspiration, Jerry Springer himself. Following its Fringe run, National Theatre's then-incoming director Nicholas Hytner offered the show a spot in his inaugural season. The fully-staged production took the London stage in April 2003, completing its run in September ahead of a transfer to the West End's Cambridge Theatre and a U.K. tour.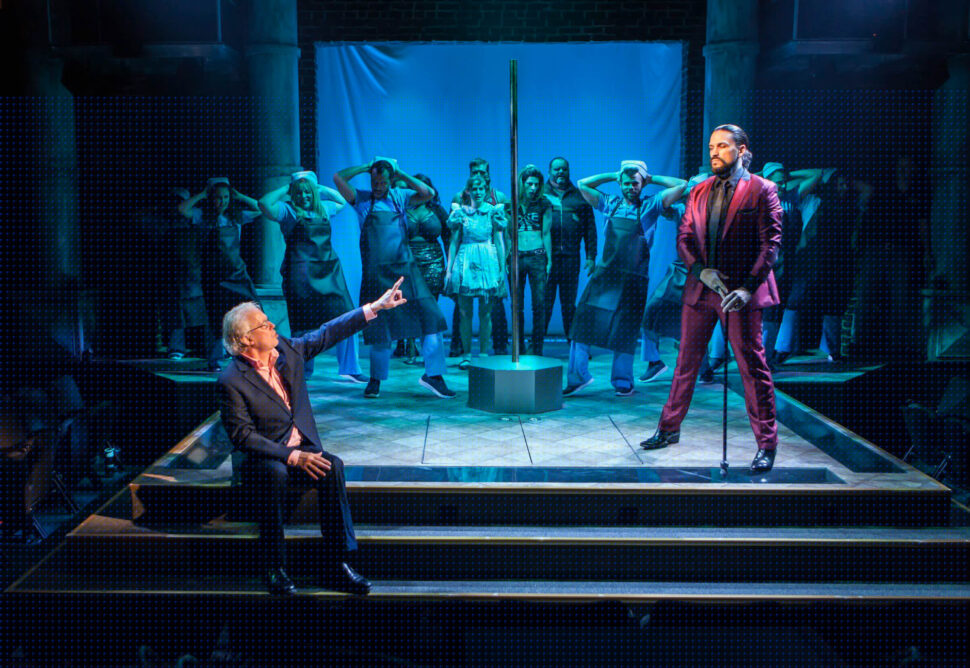 Fleabag
Originally a solo show, Phoebe Waller-Bridge was challenged by a friend to write a 10-minute sketch for a stand-up night. From that challenge, Fleabag was born. Waller-Bridge performed the show at Edinburgh Fringe's Underbelly in 2013, winning a Fringe First Award. It then transferred to London's Soho Theatre, and was adapted for the screen. Co-produced by BBC Three and Amazon, the television show premiered its first season in 2016, and a second in 2019.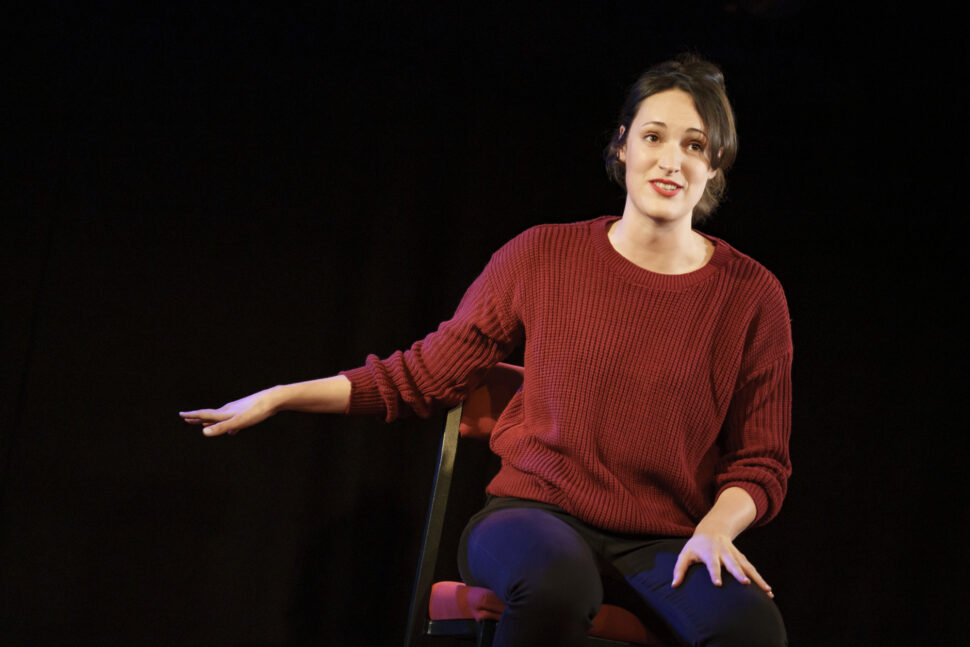 SIX: The Musical
Tony winners Toby Marlow and Lucy Moss first staged their musical SIX, a historical Tudor pop remix about the six women who married King Henry VIII of England at Edinburgh Fringe in 2017. A student at Cambridge, Marlow was selected by Cambridge University Musical Theatre Society to write a new musical for the student group to perform at the festival. Once he had the idea, Marlow brought Lucy Moss on to co-write the show while studying for their finals in senior year. SIX sold out its Fringe run and was brought to the West End for four performances at the Arts Theatre. The show went on to have a U.K. tour, return to Edinburgh Fringe in 2018, and return to the West End. Since establishing its ongoing West End run, SIX has opened productions on Broadway, in Australia, in New Zealand, and on Norwegian Cruise Lines, in addition to multiple touring productions.

The Shark is Broken
Written by Ian Shaw and Joseph Nixon, The Shark is Broken had a three-day run at Brighton's Rialto Theatre before debuting at Edinburgh Fringe in 2019. Mounted at Assembly George Square, the play tells the story of what happened behind-the-scenes among the lead actors of the 1975 blockbuster film Jaws which starred Shaw's father, Robert Shaw. Postponed due to the COVID-19 pandemic, the show opened in the West End at the Ambassadors Theatre October 9, 2021 and played an extended run through February 13, 2022. It took home the 2022 Olivier Award for Best Entertainment or Comedy Play. The show will make its North American premiere at Toronto's Royal Alexandra Theatre fall 2022.